Hanna Ringheim
Portfolio TakeovAR
Adshels are everywhere and are an effective way to get the attention of the masses but also smaller, more niche target groups – like creative directors.

So after waiting for creative directors to respond to my emails, I took my portfolio to them by hijacking the adshels placed where all creative directors are gathered – the Palais des Festivals et des Congrès during the Cannes Lions Festival.
TRIGGER

The augmented reality experience where triggered by an QR code overlying the adshels – addressing the 20 specific creative directors I wanted to meet with
THE EXPERIENCE
With the help of web AR, the creative directors could access and scroll through a variety of my different advertising campaigns, in addition to learn more about me and my work.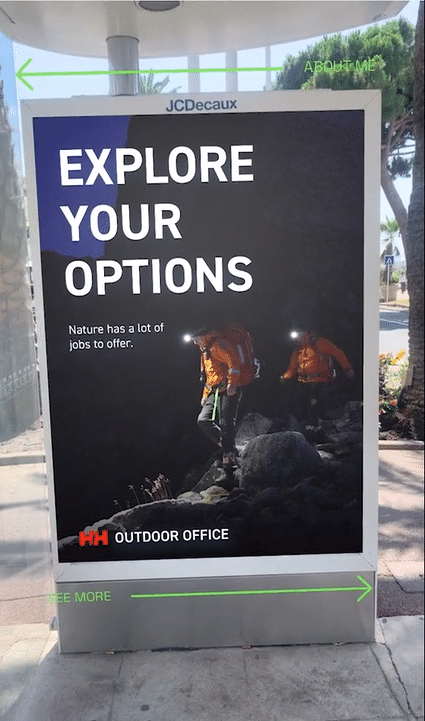 RESULTS

The triggering posters were scanned 162 times before being taken down by security shortly after assembly. Resulting in responses from 9 of the 10 targeted agencies, meeting 5 of the targeted creative leaders, 1 job offer, and a few new friends.